Chrysanthemums are propagated via cuttings. These cuttings are at the moment produced by Deliflor in several African countries. Cutting harvest is done by hand.

Harvested cuttings have an average weight between 0.5 and 1.5 grams, an average length between 45 and 55 millimeters, and an average stem diameter between 2.5 and 4.5 millimeters. the 'sorting' of these cuttings is at the moment done manually. Harvest ladies are responsible for sorting while harvesting cuttings in the field. Theoretically speaking this system works perfect, in practice it doesn't. This results in a large bandwidth of variation between cuttings of a batch. Variation in length (differences larger than 5 mm), weight (differences larger than 0.2 grams) leaf volume (differences larger than 1 cm2), and stem diameter (differences larger than 1 mm) just to give you some examples. in the attachment of the challenge an example of the variation between cuttings of one variety and between two varieties.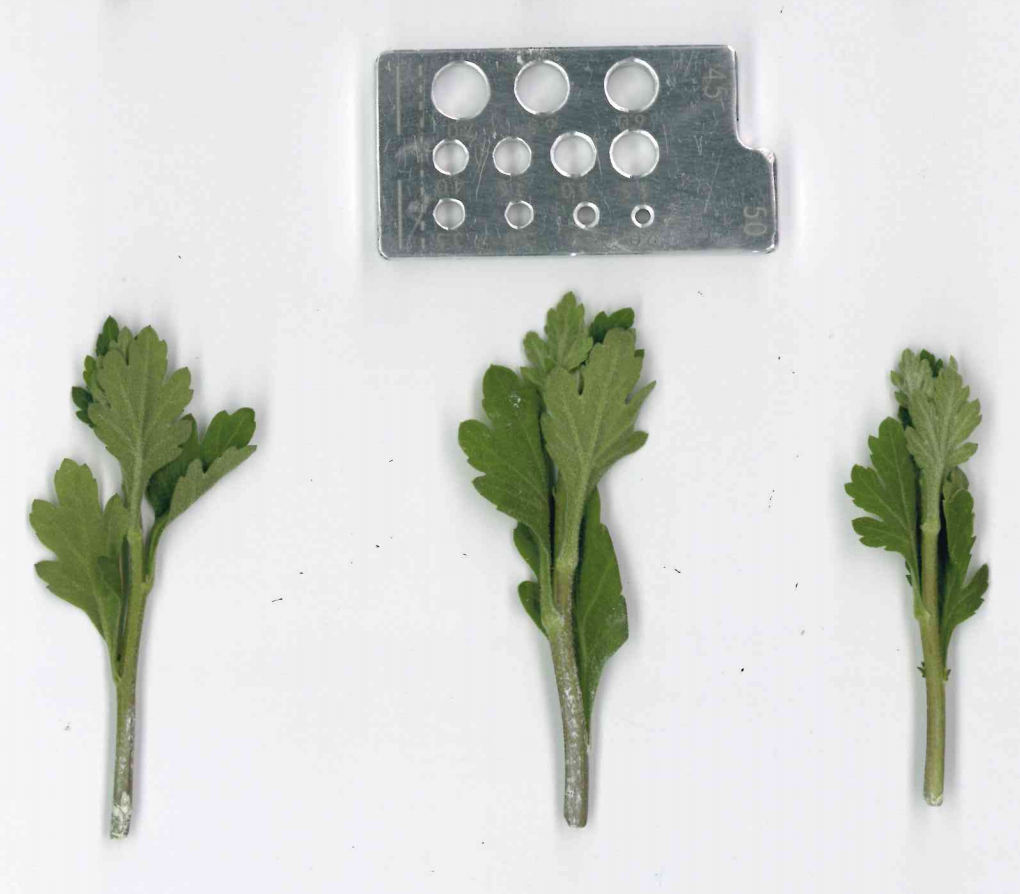 The variation in a batch cuttings is for a large part responsible for a not uniform growth during rooting. which might result in and unequal rooted cuttings who are sold off to customers. This uneven material might be responsible for an uneven growth at the grower, with an uneven end product and a turnover loss as a result.

Sorting of the cuttings need to take place after harvest (which is in Africa) and before sticking (to root the cuttings) which is in the Netherlands. To clarify the production process a bit more please have a look at the corporate movie (search on Youtube for: 'Corporate movie Deliflor Chysanten'.


To improve uniformity we want to sort cuttings, but with a capacity of 125.000 cuttings per hour (16 'working' hours a day makes it 2.000.000 cuttings per day).

Do you have a (robotization) solution which can help us? Or do you have the expertise and experience to develop a prototype on the short term? Then we would like to receive your pitch!


About Deliflor
Deliflor Chrysanten is a worldwide leading chrysanthemum breeder. Deliflor develops new chrysanthemum varieties and marketing strategies. Besides the breeding activities Deliflor also produces high end quality cuttings. Maintenance, advice and support of our current product range is our added value to the chrysanthemum production chain. This added value forms a solid base to our customers to successfully grow and trade chrysanthemums.


What are we looking for?
We are looking for a method to sort cuttings in such a way that they grow uniform during rooting. This method needs to be applicable to large number of cuttings (125.000 per hour).


What are we not looking for?
Solutions that:
That damages the cuttings
That ensures cuttings lose turgor (lose stiffness), these cuttings can no longer be sticked with a robot
That results in a waste (cuttings thrown) of more than 10%, final goal is to get the waste below 5%.
That increases the risk in cross contamination of pests and diseases between cuttings.

What can you win?
Chance to start with a project with a maximum of €15.000 to develop and test a prototype/pilot together with us.
A test facility by a world leading breeding company
An interesting network of cooperation partners
Follow-up project/scaling-up project by a success full prototype/pilot.
besides the above, you can also count on support and collaboration of creative and inspiring specialists who will challenge you to improve your product even more.
Conditions
Registered businesses (for Dutch companies: chamber of commerce (KVK) inschrijving)
The ability to start a pilot project in 3-6 months

Your pitch (max 6 A4 / 18 slides)
Description of the concept: Give a short description of the concept as detailed as possible
Description of the pilot: A short description of the prototype / pilot project and what you need from Deliflor
Description of the team: A short description of the team for your startup / scale-up.
The pitch may be submitted in free form (presentation / slide deck, letter form), but must be uploaded as a PDF file (landscape or portrait A4) (max. 30MB). Videos, example websites, etc. can be included as a link.
Pitches in Dutch and English are allowed.
Timeline
January 20, 2020 Launch challenge
Monday, March 16, 2020 at 5:00 PM: Deadline challenge
Thursday 2 April 2020 announcement wildcards for Matchmaking Event
Thursday, April 16, 2020: Matchmaking Event: live pitch / introductory meeting during HeroFestival
From the end of April 2020: development of possible cooperation